Embroidery Patches
Free Delivery
Same Price up to 99% Embroidery!
Free Pre-Production Sample with a full order
Free Artwork and Setup
Free Up to 9 Thread Colors
Free Plastic Backing

Send Us Your Idea

Get An Online Proof

Received Order
Embroidery Patches & Uses
Embroidery patches are a fantastic method to personalize your clothes, and one of the most widely used patches worldwide. Embroidery patches, unlike woven patches, have a fabric backing and heavy thread.
Felt and twill are the most common materials used. They may be simply fastened to a cap, bag, jacket, or any other piece of cloth. If you're seeking for a classic and retro style, this patch is what you're looking for. With over 1000 hues to choose from, these patches are nearly use everywhere across all industries.
Typical use of Embroidery patch: 
Embroidery patches can be used in a variety of ways. The most important appears to be
Brand Patches: Patches with a logo and a brand name are known as branding patches. It's usually found on high-end winter coats.
Skill patches: Skill patches can be found in a variety of context, which includes the military, scouting, and police etc. 
Group Identity Patches: it identify a group, such as a NASA mission and Police corps etc.
Types of Embroidery Patches
An Iron-on patch is an embroidery patch or any other patch which uses heat seal backing to attach on surface. Iron-on patches are widely used in a variety of sectors .due to iron- on ability and easy to stick on the surface offers them an advantage over other patches.
A morale patch is a military badge that has humorous artwork and sentiments. [1][2][3] They are supposed to encourage among military soldiers and can be used to identify a specific unit, such as a division or brigade.
Military patches are worn not only in the United States, but around the world, and they help in identifying which branch of service you were in, as well as specific deployments and other specialized tasks to which your service was dedicated. Military patches are typically worn to show your rank. they are worn on right side of uniform.
Police patches are often worn by officers in many law enforcement agencies, whether they be beat cops, sheriffs, or highway patrol. These patches are worn on the shoulders, where they are easily visible to the public.
Pet patches are a one-of-a-kind and beautiful way to express your passion for animals. The most of the pet patches are 100 % embroidery patches and comes in cut to shape design.
Customize your uniform with Disney patches. These durable embroidered patches are designed to withstand the toughest wear and tear in any environment. You may always sew some Disney patches onto your children's clothing to make them look more cheerful.
An animation patch is a fun and fashionable way to personalize your clothes, bags, and more. They are easy to apply and take off, which makes it a great idea for an event or party. With so many designs to choose from, you can find the perfect animation patch to make your day.
The scout patch is a symbol of one's achievement in different scouting activities. These patches are Made with high quality embroidery and durable materials, our patches are perfect for your uniform or campsite. With limitless design possibilities and a variety of sizes, these patches will be one of the coolest items in your inventory.
Motorcycle Patch for choppers, bobbers, vintage motorcycles and more. We've got variety of different styles to choose from, so you can find a patch for any occasion. Check out Motorcycle Patch's awesome selection of designs & get riding!
Sport patches have been used to commemorate a player, applaud a coach, bring a team together, and more. They are most typically purchased as embroidered patches and are used to represent team or league logos.
Sew-on –Patch patches are a terrific way to personalize your garments and accessories, and they sometimes come with a plastic backing to keep the patch in place. Due to the sewing, they last longer than iron-on or peel-and-stick patches.
School team jacket patch. Motorcycle leather patch. We have done a lot of patches for any jacket clothing. From simple to complicated, we will make sure they will great on the back of a vest or jacket.
Select Your Patch Shape
Rounded Rectangular Patch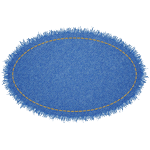 Create Your fully customize Patch with us
What is 50% , 75% and 100% Embroidery?
50 % percent embroidered patches have embroidery that covers 50 percent or less of the twill backing's surface area. Mostly use for simple designs where less detail is required.  Like name patches etc.
75% embroidered patches are those where more than 50% but less than or equal to 75% of twill area is embroidered. Patches with 75% embroidery allow for larger and more centered embroidery design elements. The distinction between the height of the twill backing and the texture is filled by embroidered area details.
The 100% Embroidered Patches are our highest-quality patch, and the customer chooses the thread color for the entire patch, which does not have any visible twill.
Patches with 100% embroidered backings have thread covering the entire twill patch backing. Because of its exceptional quality and appearance, this style of patch is one of the most popular options available at Las Vegas Custom Patches.
50% Embroidery
75% Embroidery
100% Embroidery
Custom Patches Backing
Border And Edges
Select Your Patch Base Material
EMBROIDERY PATCHES WE'VE MADE
Get Started with your Design Today!
Select your Option Share your Artwork and we'll Get you
Started on your Custom Products
Related Pages
The merrow border is commonly used on traditional stitched patches. Merrow border is a sort of border in which...
The merrow border is commonly used on traditional stitched patches. Merrow border is a sort of border in which...
The merrow border is commonly used on traditional stitched patches. Merrow border is a sort of border in which...