A Comprehensive Guide for Custom Patches Backing
There are far too many backing options when it comes to designing your patches. We have iron-on, Velcro, and adhesive backing among many other options. You must always select the appropriate backing for each fabric or accessory. It's usually difficult to tell, especially when you're a newbie. We want to make sure you're aware of the many types of backing we offer. Each backing has a particular purpose, and you must choose between a permanent and a temporary backing.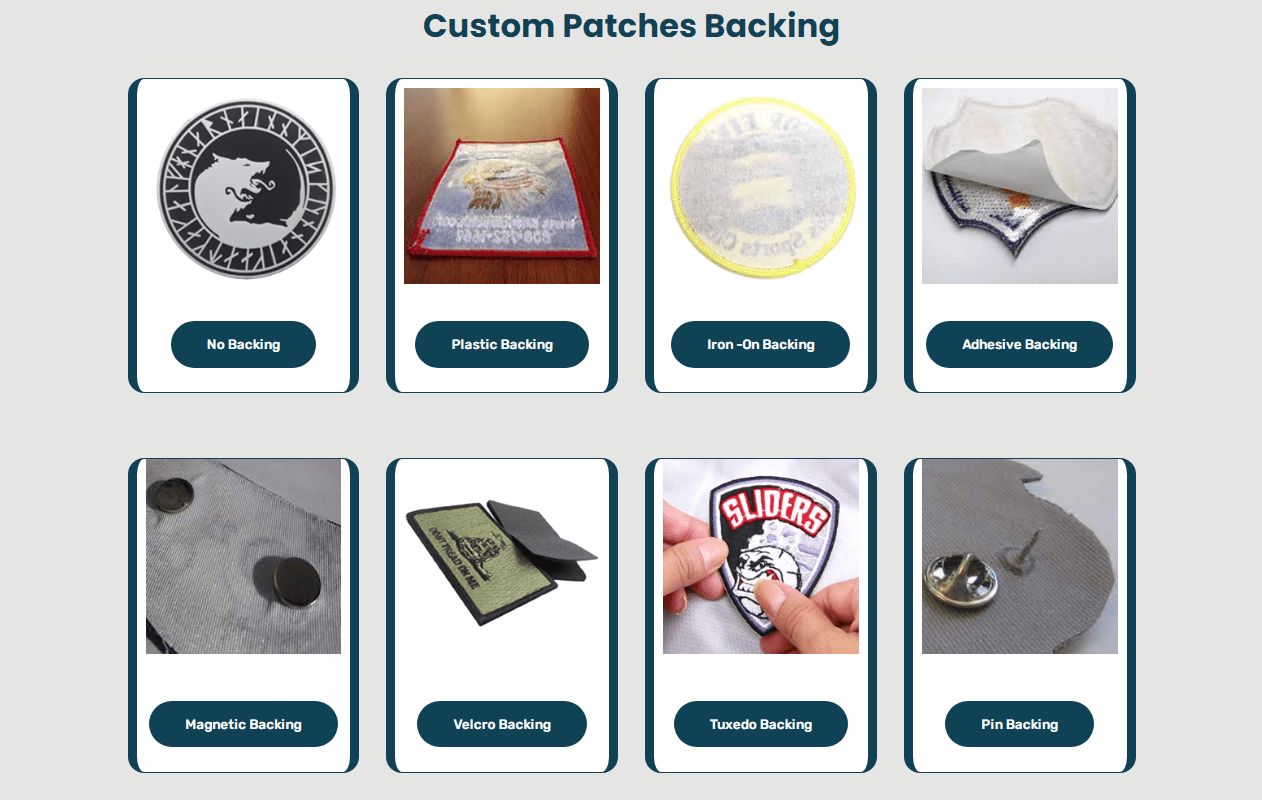 Iron on backing
Patches with an iron-on backing are a quick and easy way to put them on surface. Iron-on patches have an adhesive heat seal which allows you to attach the patch to your garment with a standard home iron, to avoid scorching, simply apply the patch to the clothes and cover it with a small moist towel. Then iron the patch for 15-30 seconds or use heat press which is always recommended, adjust temperature to 360-370 F for up to 15-20 sec or until it is completely seated. Iron-on backing makes it simple to apply patches to practically any type of fabric. If patches are not sticking for some reason, apply heat from the inside of the fabric due to direct impact of heat.  If you choose to have iron on backing for a patch make sure the primarily purpose of iron on patch is to secure the patch during sewing process onto surface.
When should you use an iron-on patch backing?
Iron-on patches are a simple and quick method to dress up jackets, shorts, trousers, bags, and other items. You can change the style of any clothing in under 15 minutes. It's simple to do at home and doesn't require any special skills. The only need is that you can use a regular household iron.
Iron-on patches are tough and can easily endure 25 to 30 washes. If you want the patches to last longer, you can sew the patch edges to the clothing with a few stitches as well.
Pros
Easy to use 
Save a lot of time 
Best for temporary use 
Cons
Need practice as to not burn the patches when applying heat.
Not recommended for long term use unless sewed.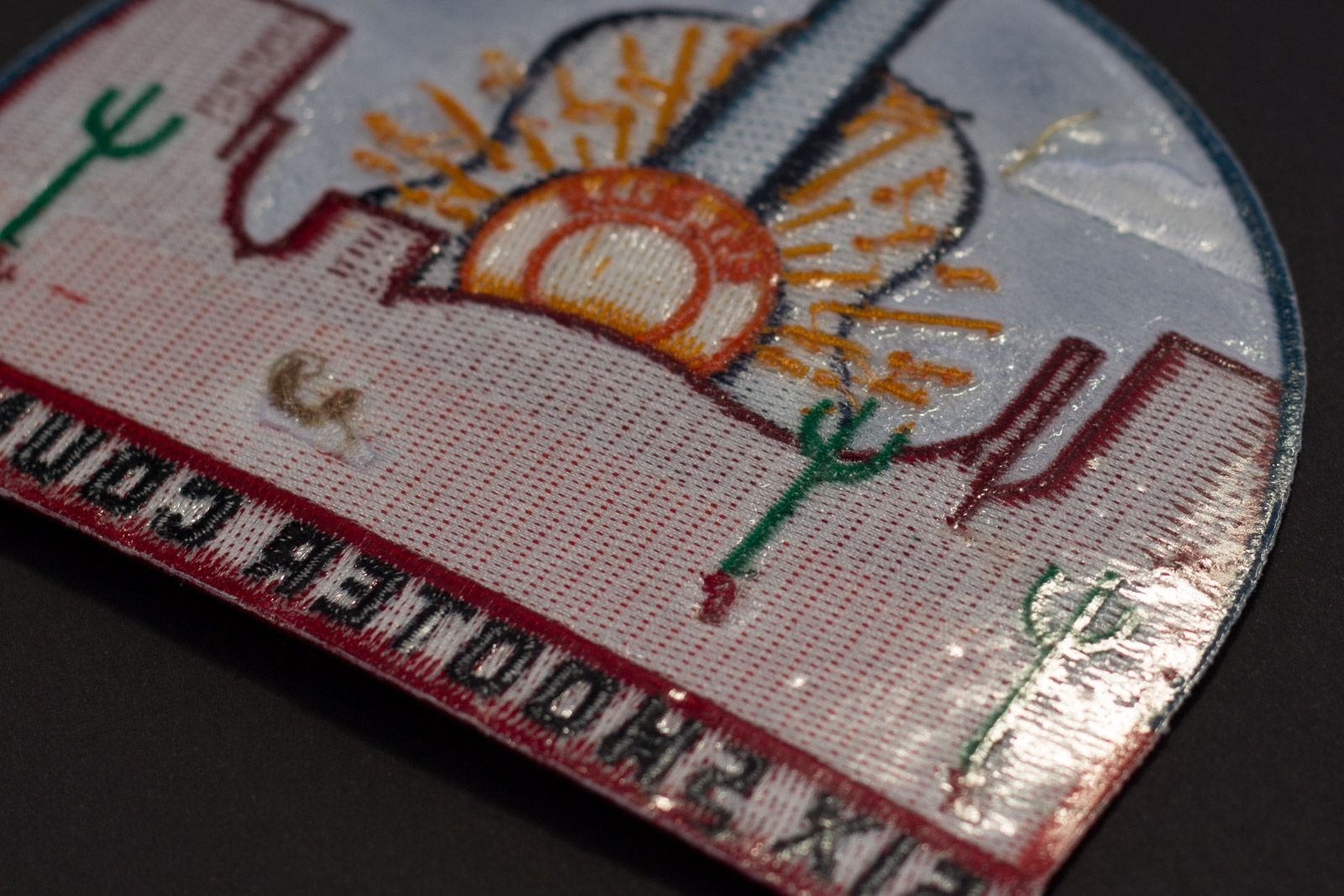 Velcro / Hook and Loop Backing
Velcro backing, also known as hook and loop backing, is made up of two parts: the hook and the loop. The loop will be sewed onto the garment where the patch will be applied. The patch has a hook stitched onto it. Velcro backing are ideal solution for military and police uniform as they need sometime quick adjustment every so often. It comes in various sizes and thickness too.  Soft side is sew on you cloths and hard one put as a backing on patch. 
How to sew a Velcro backing patch to your clothing
Sew the loop on a single-sided Velcro backing patch to the specified location on your clothing. After that, attach the hook to the loop. The patch is easy to peel off the loop, and you may use the same loop to apply multiple patches.
The loop on a double-sided Velcro backing patch can be attached to the garment by pushing it on. You're ready to go once you've attached the hooked patch to the loop.
When should you use a Velcro backing patch?
The Velcro backing is simple to use and long-lasting. You may simply peel the patch off and put a new one whenever required. Police, military, and other law enforcement agencies, as well as boy and Girl Scout uniforms, all use this backing. Velcro backing is also quite trendy because it allows you to easily put on and remove any number of patches.
Pros
Long-lasting. To make the patches last longer, remove them before cleaning.
Increased adaptability. At any point, the patches can be readily removed and reattached.
Cons
While Velcro has great bonding strength, the hooks can often catch lint, dirt or other stray particles that can compromise its performance.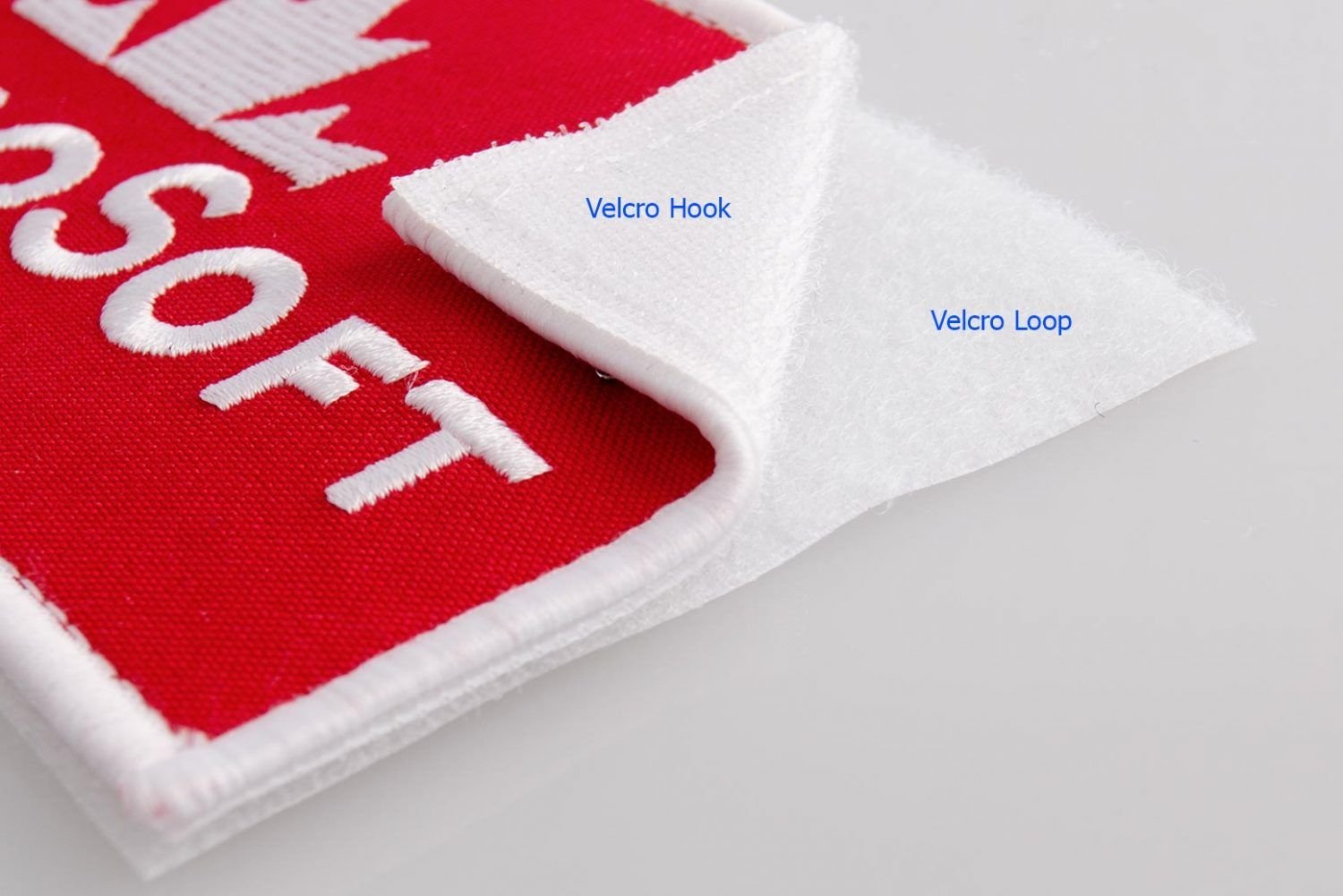 Magnetic Backing
Half-inch magnetic discs are stitched (or woven) onto the patch, transforming it into an embroidered (or woven) magnet. The number of magnets linked to the patch is determined by its size; nonetheless, they are quite powerful—one magnet is generally enough for a standard three-inch patch. Even so, a three-inch patch includes two magnets which makes it more 
Pros
Easy to install and remove patches 
You may decorate any metal surface with patches 
How to attach magnetic backing patches?
An oppositely charged magnet is put on the other side of the garment and the patch with the magnet is placed on it. This does not need any sewing, heating, or using pins. 
When to choose magnetic backing patches?
Choose this option when you want your patches to have a cool novelty factor.
No Backing
Patches with no backing or without backings are not as thick or strong as patches with backings. The back of your custom patch has no backing over the stitching. The threads and twill are exposed at the back of the patch.    They are lightweight hence only recommended if you will sew on option. Most of the chenille patches comes with no backing if they are huge and required sewing to keep them intact with Jacket for long period of time.
When should you use a No backing/ Plain Backing option?
The patches are flexible and lightweight without backing. These are a fantastic alternative if you need patches that can be readily shipped and delivered in large quantities.
If you want to sew the patch permanently onto your garment, choose plain backing patches. The patch can withstand numerous washing and, like any other garment, will fade and fray with time.
Pros
Light weight 
Flexible
Long lasting as they will be sew on 
Cons
Doesn't have same thickness as backing patch.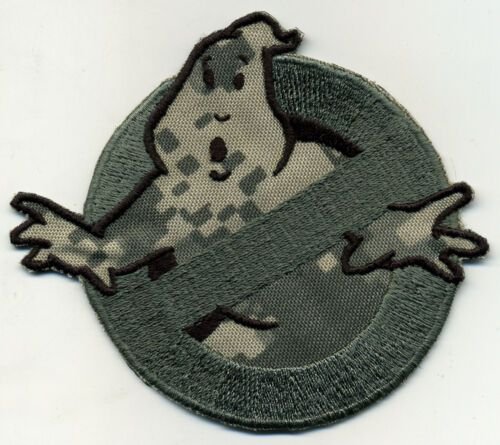 Button Loop Backing
A loop of thread is stitched to the back of the patch, producing a loop through which a button can pass. They hold up incredibly well despite being glued, the only weight they sustain is that of the patch. The Boy Scouts of America and other Scouting groups frequently order patches with button loops, allowing the patches to be hung on a uniform button.
How to attach Button loop backing?
The loop is twisted around a button on a garment or uniform, creating a hanging patch. 
When to choose button loop backing?
Button loop patches are popular in scouting uniforms for boys and girls. They are given out as merit badges for accomplishing scouting goals.
Adhesive backing
Just peel and stick yes!! You can use more than one time on different surface depending on the quality if not washed. It can be easily remove and install on any appropriate surface therefore requires no heat press or sewing machine to put on.  Peel and stick backings are definitely the easiest to apply to any surface compare to other backing options.
When to use Adhesive backing?
The easiest to use is the sticker peel backing, which is suitable for all age groups. When you need a temporary fix for a single event, choose this backing option. A single wash cycle in a washing machine may be enough to remove the adhesive. The glue bond will be last longer and get weakened over time if it is not washed.
How to attach adhesive / peel and stick backing patch to your clothes
Simply peel the backing paper off the patch and apply it onto the desired surface. It will attach to the fabric. 
Pros
Easy to use on any Clothing
Ideal patch backing for a short period.
Cons
Not recommended for long run 
Stickiness will go off very quick  after washing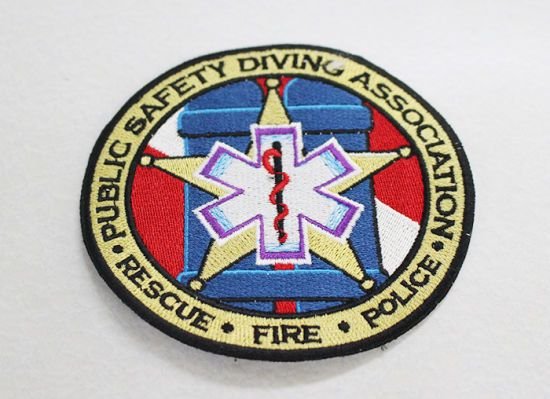 Pin Backing
One or more pins are put into the layers of backing, twill, and thread during the patch's creation, allowing the patch to be used as a pin or brooch. Butterfly clutches (supplied) are used to secure the patch once it has been pinned through the garment. This is perfect for items that need to be changed frequently, such as handbags or jackets etc. 
How to attach pin backing patches?
The pins have butterfly clutches to secure the patch onto fabric, similar to a brooch. 
When to use pin backing patches?
When you want to reuse the same patch on different garments or bags, pick pin backing patches. These are also great for military, law enforcement uniforms, school uniforms, boy and Girl Scout uniforms, and club membership patches. Since pin-back patches are easy to use, they make great swag. 

Plastic Backing or PVC backing
Plastic backing help to keep patch in its shape while adding stiffness and support to the patch allowing it to stay flat over time.  It still leaving the patch thin enough to be sewn onto a garment. We includes plastic backing on all patches unless otherwise stated from customer. Plastic can be used with any patch, regardless of size, shape, or border type.
When to use plastic backing?
Plastic backing patches are more firm and durable than without backing. These are an excellent option for durability and a more lasting patch when sew on. 
When to use plastic backing patch?
Plastic backing patches are more durable and rigid than no backing patches. These are a great pick for durability and when you want a more permanent patch. 
Pros 
Extra support for patch
Provide thickness and durability 
Cons
Stitching is required to attach.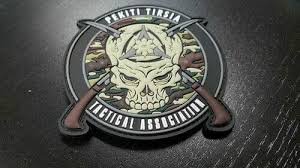 What backing type is good for your outfit?
It's critical to choosing the correct backing. You don't want to choose a backing that might damage your clothes. Keep in mind that certain backing options are permanent, while others are only available for a limited time. This should be taken into consideration when selecting a patch backing.
List of Material:
Cotton
Polyester
Vinyl
Spandex
Denim
Leather
Cotton: 
Recommended:
You can use almost any time of backing with cotton due to nature of fabric. Iron on and sew- on backing are best option for permanent backing, adhesive backing are use for temporary backing.
Polyester:
Recommended:
Sew-on backing, adhesive and Velcro backing are good choice
Not recommended:
Iron on backing is not recommended due to nature of fabric as heat may damage the surface.
Vinyl & Spandex: 
Sew-on backing, adhesive and Velcro backing are good choice
Not recommended:
Iron on backing is not recommended due to nature of fabric as heat may damage the surface.
Polyester:
Recommended:
Iron on, Velcro, Adhesive, Plastic and No backing we provided are suitable for denim. But Iron on backing is the most durable of these backings.
Leather:
Recommended:
The material of leather is also sensitive, so iron on backing is not suitable. The best backing option is  adhesive backing or sew on backing.