Chenille Patches
Better known as Letterman Patches, chenille patches are often found on varsity jackets and sweaters and are used for awards. It is used on hat as a latter chenille patch which gives an appealing look, it is also used on hand bag, hoodies, purses and many more. Usually chenille patches have two layers , a bottom felt which is base material ( mostly used) and a top that is furry which are made with 100% acrylic yarn on any base material . There can be multi - color in one design. The main characteristic of this design is the puffy look that comes from the process of thread pulling and twisting. Custom chenille patches are perfect for fun, light heated designs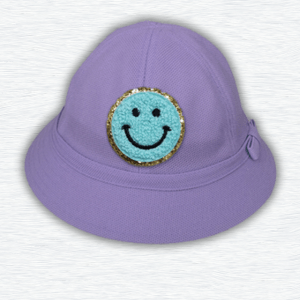 Type of Chenille Patch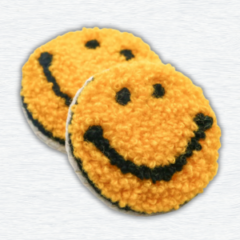 100% Chenille Patches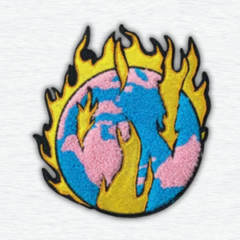 Vintage Chenille Patch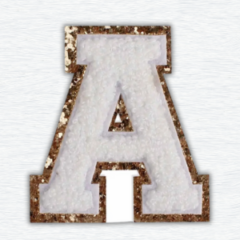 Glitter Chenille Patch
Varieties of Chenille Patches
Varsity chenille patches are typically used on high school, college and professional sports jackets. These letters are sewn on the left or right side of the jacket. You can select from Standard varsity letter, Border varsity letter or 3d varsity letter with color and size of your preference.
Get your school or military rank with our beautifully designed and durable Sleeve Patches. We have a wide selection of military sleeve patches, and high school and college patches as well. Our patches are made of high-quality fabric and are ready to be sewed on to any military or student uniform.
School patches are letterman's best friend. It's not just for varsity jackets anymore.Whether you're an alumni,prospective student,or just someone who loves the team, your spirit with a School Patch.With new patches added every day, there's no end to the potential for customizing your jacket.
With the beautiful designs and fluffy look, our high quality yarn jacket back chenille patches are popular choice for students, bikers, artists and hobbyists. They come in different shapes and sizes according to your need and mostly worn on your jacket's back. Find the perfect patch for your jacket today!
Chenille patches have been used for years in the music and art industries. As a high-quality fabric, the chenille patch has great strength and durability that can be used for many different purposes. Our patches are made with high-quality fabric and come in different shapes and sizes.
Script patches are one of a kind, garment-quality products. Often used on the back of jackets, Script patches are made with the highest thread count in the industry and the highest-quality components for a sustainable, attractive product.
Sport patches are a must for any student-athlete, but why wear the same old, boring uniform? Customize your gear with Sport Chenille Patches and show off your achievements in style. Share your victories with the world and set yourself apart with our clever, customizable patches - they're a great way to show off and tell your story with each one
You're not just a regular mascot. You're a special mascot. You're the best mascot. And you deserve the best costume and patches to prove it. That's where we come in with our Mascot patch, perfect for your back of your jacket or anywhere else you want to put it!
Design and Customize Your Own PVC Patches
Factory-Direct Prices on Chenille Patches
Custom Patches Backing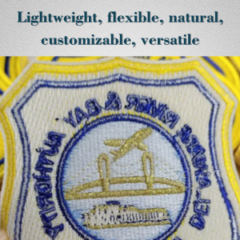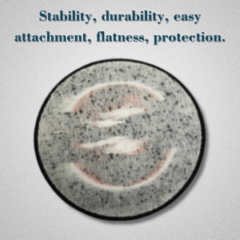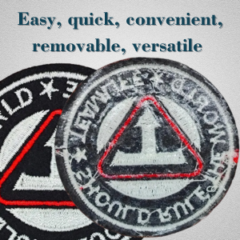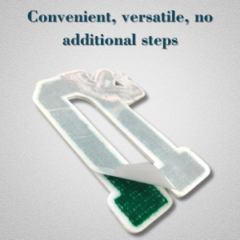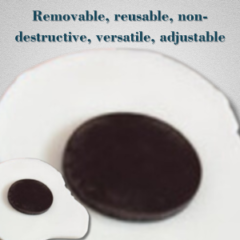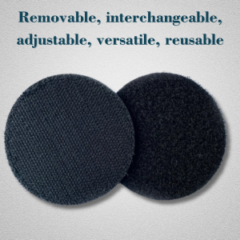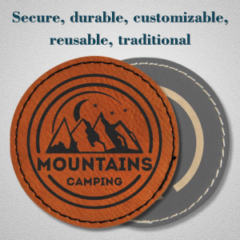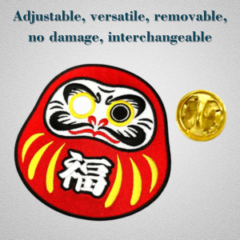 Border And Edges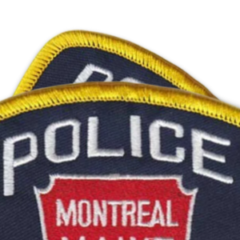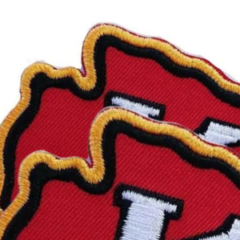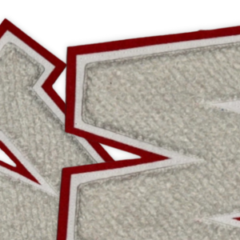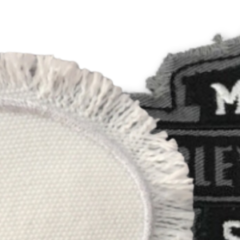 Related Pages
The merrow border is commonly used on traditional stitched patches. Merrow border is a sort of border in which...
The merrow border is commonly used on traditional stitched patches. Merrow border is a sort of border in which...
The merrow border is commonly used on traditional stitched patches. Merrow border is a sort of border in which...
FAQS
How to Select Right Size for Chenille Patch?
The chenille patch size is not standardized, and it differs from one club to another. The size of the patch usually depends on the organization or school. However we have list down some sizes based on our experience and customer preference. Click here for read more ………
How Do You Measure a Chenille Patch?
It's easy to measure chenille patches by adding the height and width and divide final result with 2. As an example. If your patch's height is 10 inches and its width is 12 inches, add the both and divide by 2 (10 + 12 / 2 = 11). Your patch size is 11 inch.
What are the Different Types of Chenille Patches?
Chenille Patches can only be classified based on a few factors.
Felt : Is it a single felt, a double felt, or a triple felt 
Border :  Merrow border, an embroidered border, overlock border etc.
Base material : Felt or fleece 
Backing : iron – on backing , sew on backing or adhesive backing or others
Manufacturing process and techniques are almost same for all chenille patches regardless of their size and colors.
Do you Need to Use a Sewing Machine to Sew with Chenille Patches?
No, it is not required. You can either use peel and stick backing or iron on backing when gluing your patch. If you choose to sew on, it is considered a safe and long-lasting method.
How Much Do Chenille Patches Cost?
Chenille patches display a 3D effect and looks lifelike. So, it is widely used in garments, shoes, caps, accessories, crafts gifts. Therefore they are expensive than embroidery patches. You can look at our prices here.
GET STARTED ON YOUR CUSTOM CHENILLE PATCH PROJECT TODAY!