The merrow border is commonly used on traditional stitched patches. Merrow border is a sort of border in which threads over-lock the patch's edge, giving it a realistic stitched patch appearance. The border is always 1/8″ thick and works well with patterns that have regular shapes like as squares, circles, rectangles, or ovals.
The embroidered border is another commonly used border. The embroidered border  gets you a clean, neat, trimmed look. A embroidered border's thickness is more flexible, with a typical thickness of 1/16″ (1.59mm) that can be increased to 3/16″ (4.76mm) if necessary. Patches with an embroidered border can be made in a variety of shapes, both regular and irregular.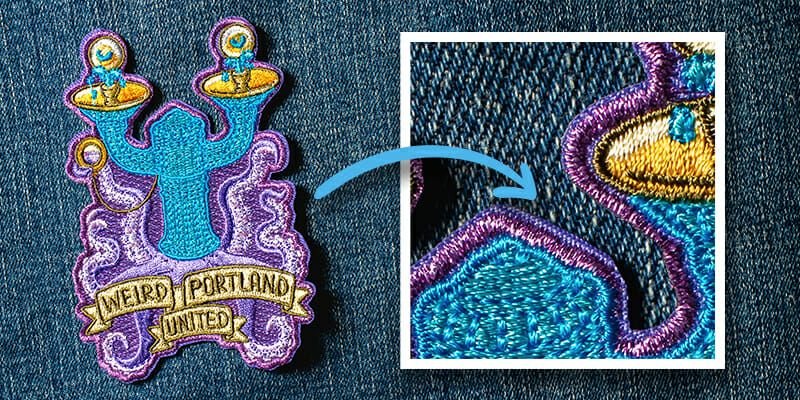 Emblems that are die-cut or hand-cut do not have an over-locking border. Whether there is an embroidered border or not, the background material shows on the edges. These symbols might have a conventional or slightly unusual shape.
For emblems with irregular shapes, heat-cutting is the ideal option. The edge's cloth has been completely cut so that it will never fray.